S'il y a bien un truc compliqué avec les seconds vins des grands châteaux de Bordeaux, c'est de les boire au bon moment. Trop tôt, ils sont fermés et introvertis, trop tard, ils sont ternes et fatigués. Au bon moment, en toute décontraction, c'est le pied ! Illustration avec la Dame de Montrose 2001 et 2000 pour quelques heureux lecteurs de Vinogusto. Si ce n'est pas encore fait, inscrivez-vous à notre newsletter et ne ratez pas les prochains concours…
Pour l'entrée, question de se mettre en jambe dans la bonne humeur, vongole au chorizo et quelques pates fraîches arrosées du Rias Baxas (Espagne) The Cup and Rings 2013 de Norrel Robertson, aka El Escocés Volante, c-à-d l'écossais volant. C'est frais, fruité et vivifiant, parfait avec notre entrée de haut-vol.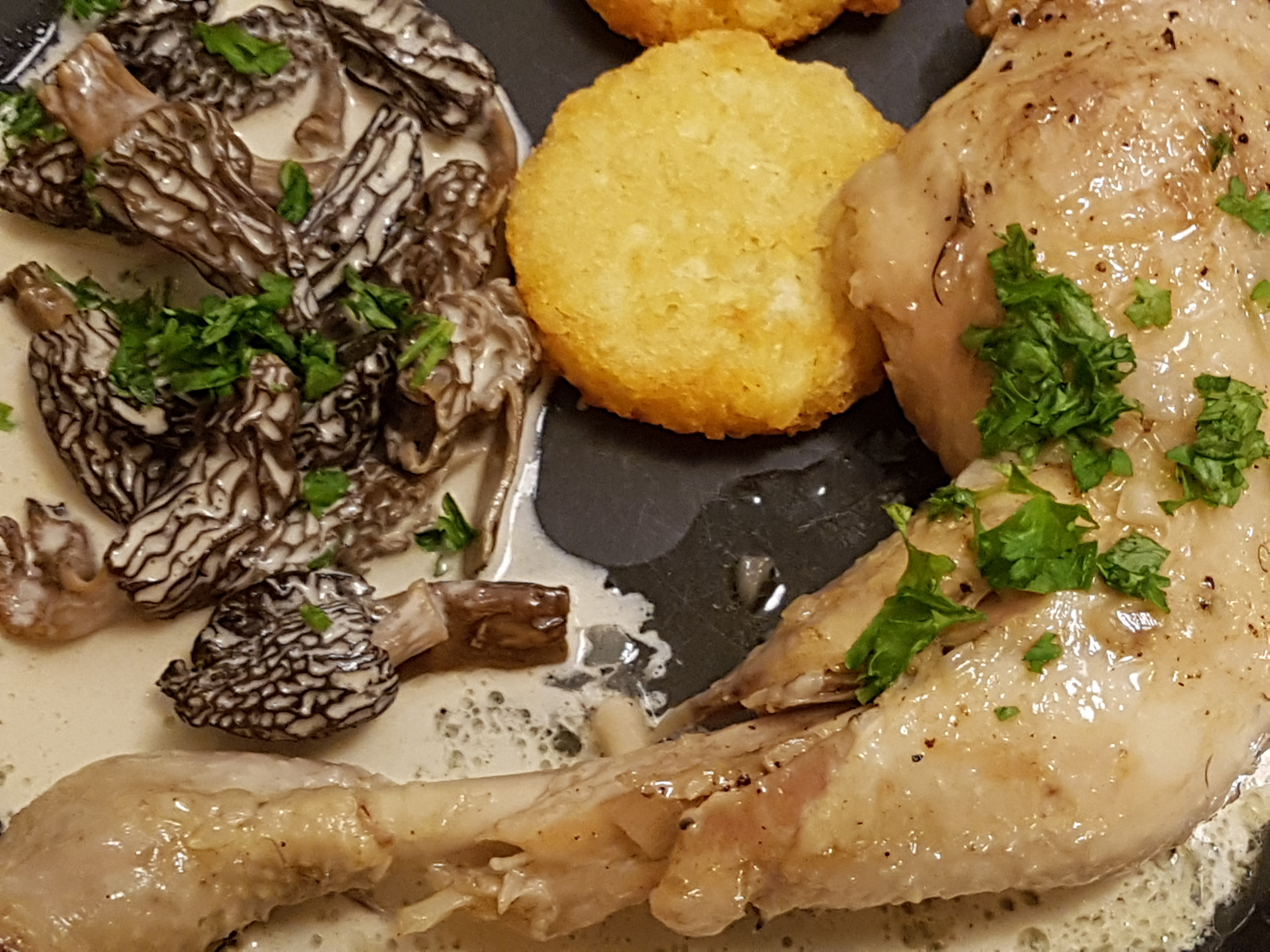 Pour le plat, du Coucou de Malines, quelques morilles et de simples rostis. La volaille, c'est fabuleux quand ce n'est pas sec, et de ce point de vue, le Coucou de Malines est un bon allié pour des textures onctueuses. C'est là que la Dame de Montrose entre en scène, d'abord dans la version 2001 avec un fruit bien présent, de la vivacité et un tout parfaitement homogène. Ensuite, plus complexe et posée, toute en élégance, la déclinaison 2000 séduit par son ampleur, son homogénité et sa longueur. Vraiment très bon !
Pour le fromage (un Camembert affiné au Calvados), nous avions prévu un blanc, mais un convive demande un bon vin rouge. Pour tenir tête au fromage et ne point diminuer le niveau après les show des deux dames, c'est le Cressaia 2008 du Domaine du Grand Crès qui est remonté de la cave. Un court passage en carafe et c'est l'extase. Quelle concentration, quelle fruit, quelle complexité, le tout souple et oncteux, une carresse gourmande.
Où trouver les vins ?
The Cup and Rings 2013 – 13,50 euros sur Rob-Cellar.be
La Dame de Montrose 2016 – en primeur dès aujourd'hui ou en foire aux vins dans 2 ans